Uptown is blossoming into one of Chicago's most attractive residential neighborhoods.
From its historic residential areas (Buena Park, Margate Park, and Sheridan Park) to its exciting "Asia on Argyle" shopping and dining corridor, residents find much to love in their neighborhood. Only six miles north of the Loop, three CTA Red Line stops, a number of bus lines, and Lake Shore Drive put all of Chicago at your fingertips!
Uptown Neighborhood Guide
There's a whole lot to love in Uptown. Residents and visitors alike are drawn to Uptown's hip jazz clubs, historic music venues, and a food scene that's as eclectic as it is delectable.
Local Eats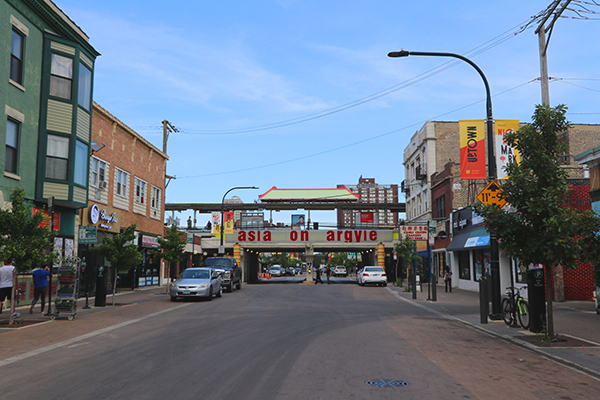 On Broadway and Argyle Avenues near the Argyle Red Line Stop, a stretch of restaurants and shops has earned the area the distinction of "Asia on Argyle". One can find Chinese, Thai, Vietnamese, Cambodian businesses in the area. 
Walk a few blocks north and one will find Italian, Indian, Japanese, and Ethiopian eateries, as well as classic Chicago dives.
Looking for a recommendation? Some neighborhood classics include Tank Noodle, a novice-friendly Vietnamese restaurant, Demera, a 10-year institution serving Ethiopian cuisine, and 3 Squares, an upscale all-day American diner.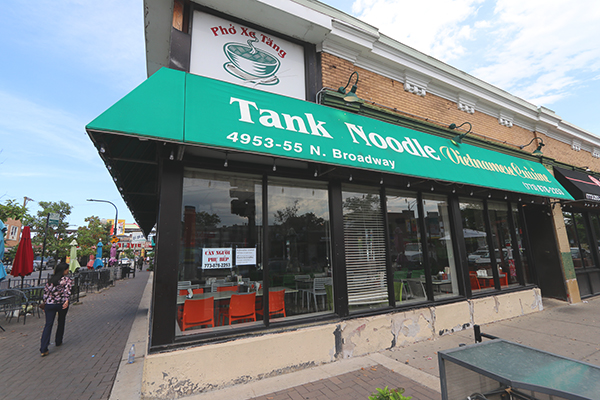 Culture and Entertainment
While the neighborhood's historic venues may have lost some shine, Uptown remains a Chicago cultural hotspot.  Most Chicagoans are familiar with The Aragon Ballroom, which opened in the 1920s. A hub for touring musicians in all genres, everyone from Frank Sinatra and The Rolling Stones to Nirvana has graced the stage. The Riviera Theater is the Aragon's smaller cousin, hosting mainly indie acts.
Uptown Theater companies include the Black Ensemble Theater, celebrating black cultural icons, and The Neo-Futurist Theater's "To Much Light Makes the Baby Go Blind" is the longest running piece of theater in Chicago (over two decades).
Nightlife
After your show gets out, stick around and check out Uptown's lively bar and club scene. From jazz clubs to craft breweries, Uptown has the spots to keep you hopping until the sun comes out. Owned in the 1920s by Al Capone's right-hand man, The Green Mill is a Chicago classic, with old- and new-school jazz and retro decor. Other fun spots include Uptown Arcade Bar, where your games come free with a hand-crafted cocktail, and Hopleaf, for imported and craft beers and steamed mussels.
Uptown Shopping
In the past few years, Uptown's shopping scene has become an underrated Chicago gem. Beyond the two-story Target, local boutiques and specialty grocery stores are the focus here. Some notable stores include Milk Handmade, named as 2012 Best New Boutique, focusing on handmade women's clothing and accessories. Baan Home is another great local store, featuring reasonably priced antiques from across Asia. Foursided is an eclectic shop perfect for gifts for all occasions.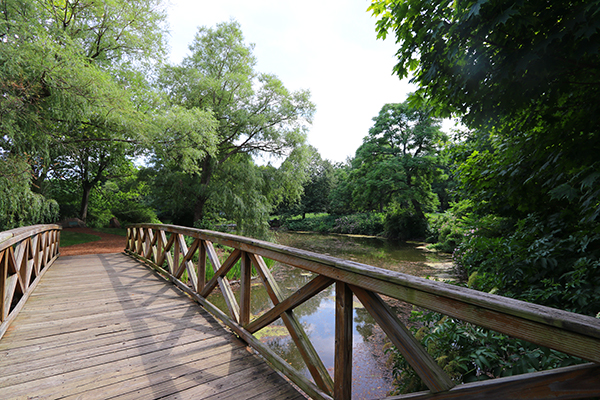 Parks and Recreation
Walk east from any point in the neighborhood and you will find Lincoln Park, one of Chicago's greatest treasures. The Park attracts from across Chicago with its sprawling green space, lovely swimming beaches, and miles-long lakeside trail. Other amenities include the free Lincoln Park Zoo.
In addition to Lincoln Park, Uptown offers community parks, playgrounds, and plenty of bike-lane lined streets. The park district provides affordable all-ages sports leagues, dance classes, summer camps, and more. Interested in history? The Graceland Cemetery is located in southern Uptown. The resting place for dozens of notable Chicagoans including architect Daniel Burnham, businessmen Marshall Fields, and film critic Roger Ebert, the cemetery is open to the public.
Uptown History
Settlement and Growth
Until the mid-19th century, Uptown had few permanent residents except for a few German farming families. Not part of Chicago until 1889, the area was developed into several small, then-suburban developments. Today, these have transformed into historic pocket neighborhoods such as Cedar Lawn, Buena Park, and Sheridan Park.
A population boom was made possible by the extension of the CTA Red Line to the neighborhood (where it terminated for many years before an extension to Howard Street). New construction filled the gaps between the original developments and gradually the area as a whole became known as "Uptown".
Boom Years
In the early 20th-century, the neighborhood became a glamorous entertainment destination. Chicagoans from across the city would put on their nicest threads and head to newly built venues such as the Riviera Theater and Aragon Ballroom. By the roaring 1920s, Uptown was the entertainment center of all of Chicago, hosting cultural icons like Marilyn Monroe, Frank Sinatra, and even Al Capone (who could be found in the smoky The Green Mill Jazz Club).
Decline and Resurgence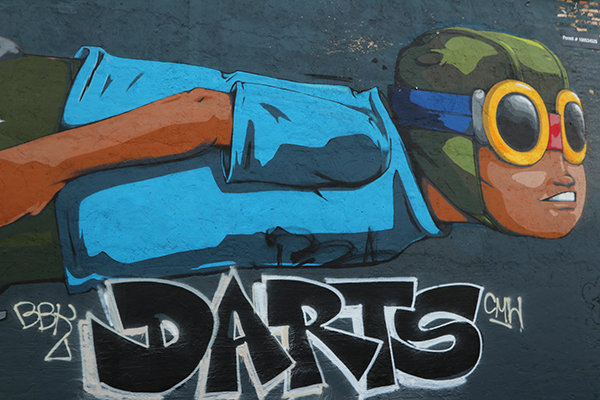 The good times could only last so long; with the devastation of the Great Depression and much of the well-off population relocating to the suburbs in the 1950s, Uptown experienced some trying times. In the 1960s and 70s, the neighborhood was the landing spot of many South Asian immigrants and families from the Southern United States.
These enterprising new residents rebuilt the neighborhood in their image, with lively community institutions and new businesses. Today, while perhaps not quite as glamorous as the roaring '20s, Uptown has emerged as a thriving and lovely residential area and entertainment hotspot.
Uptown Homes
With a wide variety of housing types and styles, Uptown has options for every taste or price range. Along the Lakefront, one can find high-rise apartment and condo units, some with lovely lake views. Just a bit further, residential blocks of stately, landmark mansions and vintage, courtyard condos. West of Broadway, one can find lovely single-family homes, classic Chicago courtyard buildings, two- and three-flats and even some modern lofts.
A generally affordable area, the neighborhood has lovely tree-lined streets and a diverse, friendly population. While the glamour of Uptown's Jazz heyday may have faded, the charm and creativity have not. Come and feel the pulse!